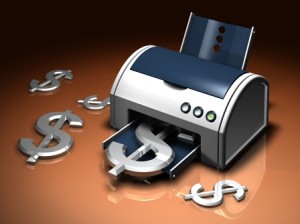 Printable Coupon Round-Up
New Pet Coupons
Buy one get one FREE Cesar Canine Cuisine
$10/1 Breeze Brand from Purina Tidy Cats brand Litter System
$1.50/1 Breeze Brand from Purina Tidy Cats brand Litter Pellets refill or Cat Pads refill
$1/1 Purina Fit & Trim Brand Adult Dog Food (5 lb+)
$1/1 Purina Cat Chow brand Cat Food or Kitten Chow brand Kitten Food
$1/18 Fancy Feast Elegant Medleys Gourmet Cat Food (3 oz cans)
$1/24 Fancy Feast Gourmet Cat Food (3 oz cans)
$2/12 Purina Mighty Dog Dog Food or 12 count variety pack
$1/10 Purina Alpo brand Dog Food (cans)
$1/1 Purina Beneful Brand Snackin Slices Dog Snacks
$0.50/1 any size Tabasco Sauce
$2 off one package of Oscar Mayer Carving Board Meats
'Like' them on Facebook, click on the 'Good Mood' tab, click 'Let's Get Started', then enter your deed, state, and city.
Stack this with the $0.75/1 Target coupon to get $2.75 off your purchase of Carving Board meats!
$2/1 Bag of Tasteful Selections Baby Potatoes
Use zip code 93035.
$1 off any Bar-S product
Enter the challenge to print this coupon.
Bar-S products are pretty inexpensive, so you should be able to score a FREE product!
$1 off one Smucker's Sugar Free or Low Sugar Fruit Spread
$2/1 Challenge Tuscan Style Butter
It appears this is sold for around $1.97 at various stores, so FREE after the coupon!
Go here to find where Challenge Butter is sold.
Nestle Game Day Coupons
Save $1/2 Wonka bags or Nestle Butterfinger, Nestle Crunch or Nestle Baby Ruth, Fun Size or Miniatures
Save $0.50/2 cans of Nestle Carnation Evaporated Milk
Save $1/2 Nestle Pure Life Purified Water Multipacks (20 pack or larger)
Save $2/1 Stouffer's Party Size product, any variety
Save $0.75/1 Nestle Toll House Refrigerated Cookie Dough or Brownie Dough products
Save $0.50/1 Nestle Juicy Juice product
$1 off any one Skinny Cow Truffle Bar Product
$1 off any one Heluva Good Sour Ceam Dip
$0.55 off one 12oz Bag of NatureSweet Cherry Tomatoes
$0.50 off any one Starkist Pouch
$5 off 12 Weight Watchers Smart Ones Products
$0.50 off one Welch's Fruit Snacks or Fruit N Yogurt Snacks
$0.75/4 cups of Yoplait Light Yogurt
$1 off any one Horzion Organic item
The single serve milks go on sale for $1, so FREE after the coupon!
$0.55/1 Real California Dairy Product coupons
$1 off any Tresemme product (excluding trial size)
$1 off any one Nature Made product
$1.50 off Jergens Shea Butter Deep Conditioning Moisturizer
Thanks, Hip2Save and Eeendeavors!