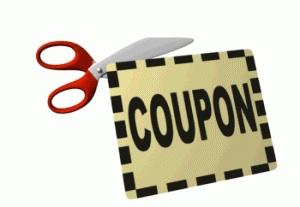 Red Plum released quite a few new coupons today:
$1.50/1 Whiskas or Whiskas Purrfectly Dry, any size, any variety
$1/2 Temptation® All Natural Treats For Cats (2.1oz or 3oz size pouch)
$0.50/1 any I Can't Believe It's Not Butter! product
$1/1 any Promise Spread
$1/1 Sparkle Paper Towels (2 Giant Roll Package or larger)
Other New Coupons:
Save $1 on any one 6.8oz Vaseline Clinical Therapy Lotion
Buy one get one FREE Tornados Coupon
Just become a fan on their Facebook page to access the coupon.
Save $0.75 off any one Shake 'N Bake Product: IE or Firefox
Save $1/2 Pillsbury Refrigerated Grands Flaky Biscuits or Grands Jr Flaky Biscuits
The coupon is located in the upper right hand corner.
New Leapfrog Coupons:
Save $0.75 on Wish-Bone Dressing: IE or Firefox
Thanks, Hip2Save!