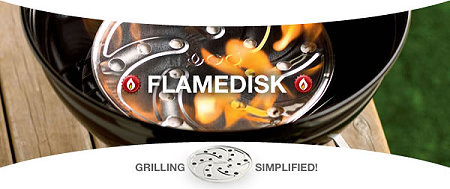 For those of you who missed the freebie from FlameDisk, they're offering up a consolation prize! Just go here, fill out the form, and they will send you an email with a link to a B1G1 FREE FlameDisk coupon! This product retails for about $4.99 and has been found in Target stores near the fourth of July and summer barbecue areas.
Here's a deal scenario using this new coupon:
Buy 2 FlameDisks, $4.99 each: $9.98
Use the B1G1 FREE coupon from here (enter your email address and they'll send your coupon via email)
Use the $1/1 coupon from the 5/23 or 6/27 RP
Final cost: $2 each
Thanks, Totally Target!