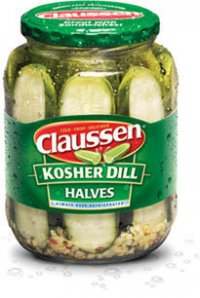 Kraft just released lots of new coupons! Go here to access them all. Print these while you can and save for a sale. A huge ad will print at the bottom of each coupon printed.
NEW UPDATE: It looks like the coupons are now stating print limit reached. To get around this, login or register on Kraft.com. Click on the 'Kraft products'  link-the upper tab on the right. Then click on 'Supervalu' under product info on the left hand side. Now you should be able to print these coupons.
Coupons Available:
Save $1/4 Philadelphia Cream Cheese
Save $1/1 Velveeta Cheese
Save $1/2 Planters Mixed Nuts
Save $1/2 Capri Suns
Save $1/1 Grated Parmesan Cheese
Save $1/1 Oscar Mayer Meats
Save $1/1 Oscar Mayer Bologna
Save $1/1 Claussen Pickles
Save $1/2 Kraft Deluxe or Velveeta Shells and Cheese
Thanks, Hip2Save!