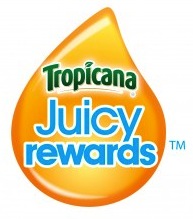 Starting Wednesday, 5/26 at 6am EST, Tropicana Juicy Rewards will have a one day only deal offering a coupon for FREE Orange Juice! It will take 5 points to get the reward. There will also only be 50,000 available coupons available, so get your points ready!
If you haven't started using Tropicana Rewards yet, you can register for FREE and then enter codes that are under orange juice carton caps. Each code gives you 3 points.
I'm pretty sure you can still enter code FBOOK – TROPI to get an extra point. Also, take the survey right after you register for another point.
Thanks, Southern Savers!