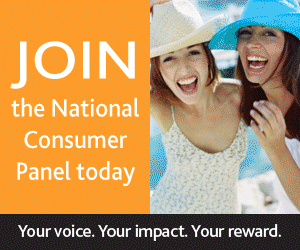 Yay! Nielsen HomeScan is once again accepting a limited number of applications!
If you're accepted into the program, you'll be sent a handheld barcode scanner, which you'll use to record your purchases. You'll transmit those purchases once per week. By transmitting regularly, you'll earn valuable points, which are redeemable for electronics, household items, jewelry, gift cards, and more. This is a fun activity for kids to do while you're putting groceries away.
So what are you waiting for? Get your application started right now!