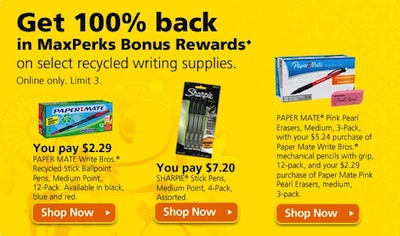 This week, OfficeMax has some great FREE after MaxPerks offers! You'll pay full out of pocket price for the items below, but you'll receive 100% of your purchase price back in the form of MaxPerks Rewards. You can purchase up to three of each item.
And if you're a MaxPerks for Teachers member, you can get two more items FREE after MaxPerks Rewards:
Thanks, Deal Seeking Mom!