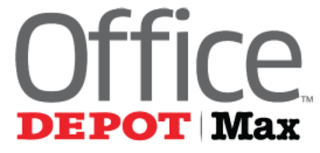 Here are the OfficeMax/Office Depot Back to School Deals available for the week of 7/13 – 7/19!Don't forget to sign up for
Office Depot Rewards
and/or
OfficeMax MaxPerks Rewards
to get rewards from your purchases! They also give rewards for recycling ink and toner at their retail locations.
Make sure to check out the Back to School section for more Back to School Deals!
Check out these sales and coupons on your phone! Download the Favado app to your smartphone and start saving today.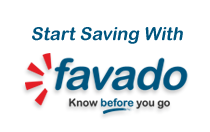 Office Supplies
Bright Mesh Mid-Back Chair – $49.99 – Sunday thru Tuesday Only
$59.99 Weds-Saturday
Notebook 3-Hole Punch – $1.00
Scholastic & OfficeMax® Glue Sticks, 4-PK – $0.25
Ativa® 12-Sheet Cross-Cut Shredder – $79.99
OfficeMax® 10-Sheet Micro-Cut Shredder – $99.99
Stanley® Bostitch® Personal Electric Pencil Sharpener – $10.00
Backpacks & Lunchboxes
Disney, Trailmaker, Marvel, Twinkle Toes, Schoolio & Studio C Backpacks – 50% off
Organization School Supplies
Wilson Jones® 1″ Ultra-Duty D-Ring View Binders & [IN]PLACE™ 1″ Heavy Duty D-Ring View Binders – B2G1
Paper School Supplies
Fashion Notebooks – $2.00
Office Depot® Brand & OfficeMax® Brand Poly Cover 1 Subject Notebooks – $1.00
Post-it® Super Sticky Die-Cut Notes – $1.00
Office Depot® Brand School Copy Paper – $4.00 – 50% back in rewards
Writing School Supplies
Scholastic Crayons, 24-PK – $0.25
ALL Sharpie® Single Permanent Markers – $0.25
Office Depot® Brand & OfficeMax® Wood Pencils, 12-PK – $1.00
Apex 7.85″ HD Android™ Tablet – $99.99
BicMatic Mechanical Pencils, 6-PK – 50% off
Bic® Brite Liner Retractable Highlighters, 5-PK – 50% off
Bic® Velocity Ballpoint and Gel Pens, 4-PK – 50% off
Expo® Low Odor Dry Erase Starter Kit, 4-PK – 50% off
$1.25/1 Expo Ultra Fine Product, 4 ct or Larger – 6-22-14 SS – (exp. 08/17/14)
Office Depot® Brand Eraser Caps 12-PK & OfficeMax® Eraser Caps 25-PK – $1.00
Office Depot® Brand, 12-PK & OfficeMax® Brand, 24-PK Mechanical Pencils – $6.00
Papermate Profile Ballpoint Pens, 4-PK – 50% off
Pentel RSVP Ballpoint Pens, 5-PK – 50% off
Zebra Z-Grip Pens and Mechanical Pencils, 7-PK – 50% off
Tech & Gadgets
BUY 2, GET 1 FREE Avery® Ready Index Single Set Dividers – B2G1
HP Officejet Pro Wireless e-Printer – $99.99
Kindle Fire® HD – $119.99 – Free $10 Office Depot Card with purchase
Microsoft Office 365™ Personal – $49.99
with any PC purchase
PNY Attaché USB 2.0 Flash Drive – 16GB – $8.99
PNY Attaché USB 2.0 Flash Drive – 8GB – $6.99
Quicken® Home & Business – $74.99 – Monday and Tuesday Only
ALL Targus® Universal Tablet Cases – $14.99
APC® Network Battery Back-up 120VA – $39.99
AVG Internet Security – $48.99
Asus® Laptop Computer with Intel® Inside™ – $269.99
Brother® Mono Laser Printer – $89.99
Brother® Mono Laser Wireless Printer – $149.99
Canon imageCLASS® – $69.99
DVD +/- R Recordable Media, 100-PK – $24.99
Dell™ 24″ LED Monitor – $169.99
Dell™ Inspiron 15 3000 Series Laptop with AMD A4 Processor – $379.99
Dell™ Inspiron 3000 with Intel® Core™ i3 Processor – $429.99
Epson® WorkForce® Pro Wireless All-In-One – $269.99 – $50 Trade In Savings available
Epson® WorkForce® Pro Wireless All-In-One – $189.99 – $50 Trade In Savings available
Epson® WorkForce® Wireless Wide Format All-In-One – $229.99 – $50 Trade In Savings available
FREE $15 Office Depot® or OfficeMax® Gift Card with purchase of an HP Toner Multipack
HP Color LaserJet Pro 200 Wireless e-Printer – $199.99
HP Desktop with AMD Quad-Core A4 Processor – $299.99
HP Officejet Pro Wireless e-All-In-One – $229.99
HP Officejet Wireless e-All-In-One – $129.99
HP Pavilion 17 Laptop Computer with AMD Quad-Core A8 Processor – $469.99 – After $110 Instant & $50 Mfr. Mail-In Savings
HP Pavilion All-In-One Desktop with AMD Processor – $479.99
HP Pavilion TouchSmart All-In-One with AMD A4 Quad-Core Processor – $559.99
HP Pavilion TouchSmart Laptop with AMD A4 Processor – $329.99
HP Photosmart Wireless e-All-In-One – $149.99
Lexar High Speed Memory Card 16 GB – $17.99
Lexar High Speed Memory Card 32 GB – $34.99
Lexar High Speed Memory Card 64 GB – $69.99
Microsoft 3500 Wireless Mobile Mice – $19.99
Microsoft Natural® Ergonomic Keyboard 4000 – $39.99
Microsoft Wireless Keyboard/Mouse Combo 3000 – $39.99
PNY Attaché USB 2.0 Flash Drive – 32GB – $17.99
QuickBooks® Pro – $199.99
Samsung 21.5″ LED Monitor – $119.99
Samsung Galaxy Tab S 10.5 – $499.99 – Get 16 gb microSDHC Memory Card for $9.99 with Tablet purchase
Samsung Galaxy Tab S 8.4″ – $399.99 – Get 16 gb microSDHC Memory Card for $9.99 with Tablet purchase Empty
Select Headphones – $9.99
Texas Instruments TI-30XIIS Scientific Calculator – $12.99
Toshiba Satellite® L55 Laptop Computer with Intel Core i3 Processor – $389.99 – After $150 Instant & $50 Mfr. Mail-In Savings
WD® My Book® 3TB External Hard Drive – $119.99
WD® My Passport® Ultra 1TB Hard Drive – $69.99