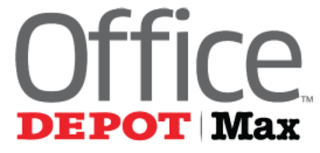 Here are the OfficeMax/Office Depot Back to School Deals available for the week of 8/3 – 8/9!
Don't forget to sign up for Office Depot Rewards and/or OfficeMax MaxPerks Rewards to get rewards from your purchases! They also give rewards for recycling ink and toner at their retail locations.
Make sure to check out the Back to School section for more Back to School Deals!
Check out these sales and coupons on your phone! Download the Favado app to your smartphone and start saving today.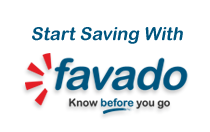 Penny Deals
Office Depot Eraser Caps, 12 ct & OfficeMax Eraser Caps, 25 ct – $0.01
Limit 3
Backpacks & Lunchboxes
SwissGear Student Backpack – $10.00
Limit 1
Organization School Supplies
Binder Clips, 35 ct – $0.25
Limit 3
Slider Pencil Box – $0.25
Limit 3
3M Command Mounting Items – Buy 1, Get 1 50% Off
ALL Scotch Tape and Dispensers – Buy 2, Get 1 Free
Wilson Jones Heavy-Duty 1″ View Binders and OfficeMax Durable 1″ View Binders – $3.00
Limit 2
Zipper Seal Freezer & Storage Bags, 1 Gallon, 15 ct – $1.00
Zipper Seal Sandwich Bags, 50 ct – $1.00
Paper School Supplies
Marble Composition Book – $0.10
Limit 3
Office Depot & OfficeMax 8″ Scissors – $0.25
Limit 3
OfficeMax & Scholastic Glue Sticks, 4 ct – $0.25
Limit 3
Scotch Removable Foam Mounting Squares, 16 ct – $2.00
$1.00/1 Scotch Removable Mounting Squares – 7-27-14 SS – (exp. 12/01/14)
Final Price: $1.00
ALL Post-It® Notes & Dispensers – Buy 2, Get 1 Free
BIC Wite-Out Quick Dry Correction Fluid, 2 ct – $3.00
$1.00/2 BIC Stationery Products – 8-3-14 SS – (exp. 09/15/14)
Final Price: $2.50
Buy 2, use $1//2 coupon
Boise X-9 Copy Paper Ream, 500 ct – $6.59
Limit 2
Out-of-Pocket Price: $6.59
Final Price: $2.00
Submit $4.59 Mail in Rebate
Five Star Notebooks Portfolios & Pencil Pouches – 25% Off
$1.00/2 Mead Five Star Product – 8-3-14 SS – (exp. 09/30/14)

$2.00/1 Mead Five Star Binder – 8-3-14 SS – (exp. 09/30/14)

$2.00/2 Mead Five Star Reinforced Filler Paper Products – 8-3-14 SS – (exp. 09/30/14)
Scotch Craft Glue Stick, 2 ct – $2.00
Scotch Expressions & Fashion Duct Tape – Buy 2, Get 1 Free
Scotch Single-Use Super Glue Gel, 4 ct – $2.00
Writing School Supplies
2-Hole Manual Pencil Sharpeners – $0.25
Limit 3
Crayola Crayons, 24 ct – $0.50
Limit 3
Office Depot, 3 ct & OfficeMax, 4 ct Highlighters – $0.50
Limit 3
Sharpie Single Permanent Marker – $0.25
Limit 5
Wood Pencils, 8 ct – $0.25
Limit 3
ALL Pentel Automatic Sharp Mechanical Pencils, 2 ct – $5.00
ALL Pentel EnerGel Deluxe RTX Gel Pens, 5 ct – $5.00
ALL Sharpie Chisel-Tip Permanent Markers, 4 ct Black, Assorted – $3.00
ALL Sharpie Pens, 4 ct – $4.00
ALL Sharpie Permanent Markers, 12 ct – $5.00
ALL Wow! Ballpoint & Gel Pens, 12 ct – $5.00
Office Depot and OfficeMax Wood Pencils, 12 ct – $1.00
Pentel Clic Eraser, 3 ct – $3.00
Pentel Hi-Polymer Erasers, 3 ct & 4 ct – $2.00
Scholastic Art Markers, 10 ct – $1.00
Sharpie Accent Tank-Style Highlighters, 4 ct Yellow, Assorted – $2.00
Sharpie Flip Chart Bullet-Tip Markers, 8 ct – $5.00
Sharpie Liquid Pencils, 2 ct + 6 Erasers – $3.00
Tech & Gadgets
PNY Attaché 3 USB Drive 16GB – $7.99
Epson WorkForce Wireless All-In-One – $79.99
HP Pavillion 15 Laptop Computer with AMD E1 Processor – $229.99
PNY Attaché 3 USB Drive 32GB – $17.99
PNY Attaché 3 USB Drive 8GB – $6.99
Texas Instruments TI-84 Silver Edition Color Graphing Calculator – $119.99 – Get a FREE Case with Purchase