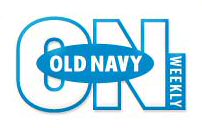 Do you receive Old Navy email offers? If so, make sure you check your email for a coupon code that could save you as much as 50% off with other savings of 15%, 20%, or 40% on your online order. Each coupon code is unique, so please don't share your codes.
If you're not signed for Old Navy emails, you should so you can stay up to date on all of the great deals, coupons, and special member offers and savings.
Thanks, MojoSavings!