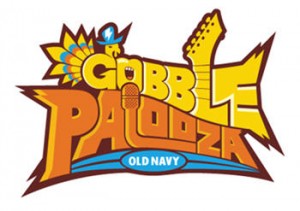 Old Navy just released a new site detailing three days of holiday deals next week, including Thanksgiving day!
Check out Gobblepalooza for the full details. Here are the highlights of the sale:
50% off all outerwear
5-pocket jeans for kids & toddlers, $10
B2G1 collectabili-TEES for the family
5-pocket jeans for adults, $15
You can also customize a special $10/$50 Old Navy coupon that's valid Thanksgiving day only.
Get there early enough on Black Friday, and you can score a copy of Lego Rock Band with any $20 purchase.
Thanks, Deal Seeking Mom!