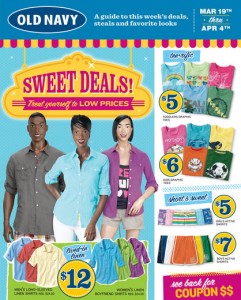 There are some great new deals at Old Navy! They have shorts and shirts priced between $5-$7 each. You can view the Old Navy sales flier here. Tie in the 30% off printable coupon and you are looking at shorts or shirts for just $3.50 each! Hurry though, this coupon is only good until the 21st!
The sale runs from March 19 – April 4th.
Thanks, Mojo Savings!