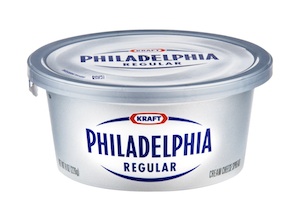 Coupons.com has released more rare Kraft printable coupons today, including a Philadelphia Cream Cheese coupon!! To get these, head over to Coupons.com, click on the Local Coupons tab, and type in zip code 75205. You should then be able to click on the links below to be taken directly to the coupons.
New Kraft Printable Coupons
$0.50/1 Philadelphia Cream Cheese Spread (8 oz)
$0.50/1 Kraft Singles (16 oz)
$0.50/1 Oscar Mayer Fully Cooked Bacon (2.52 oz)
Make sure you print these now if you think you'll use them. I'm sure these will go very quickly!
Check the Coupon Database for more coupons!