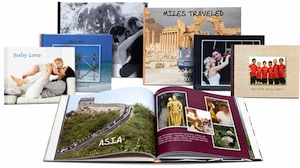 Yay! Picaboo is back with this awesome offer: buy one classic photo book, get one FREE! Create the books, then enter coupon code FINALFOUR at checkout. These would make great gifts for mother's day, father's day, or for the grandparents!
We were thinking of creating a photo book from our trip to Hawaii a few weeks ago. With this offer and Picaboo's high quality photo books, we just might!
Offer valid through March 31st.
Thanks She Saved!