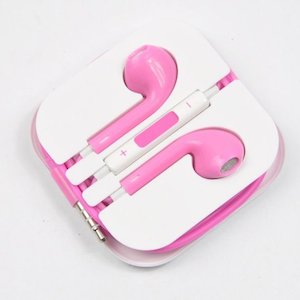 Need some new earbuds? Head over to Amazon.com, where you can currently pick up a pair of pink earbuds for just $3.10. Shipping is free as well!
At this price, you may want to consider picking up a few extra pair in case they break. Or, if you're like me, you forget they're in your pocket and they end up going through the washing machine! 😉
If you prefer another color, those start at $3.99 plus $0.99 shipping.
Product Features
Deeper, richer bass tones
Built-in remote that lets you adjust volume
Compatible with Apple iPhone and iPod
Comes in clear storage and travel case
Original high quality 100% test before shipping
Buy Pink Earbuds