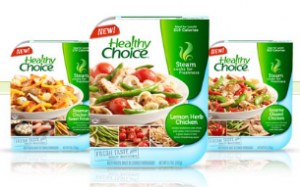 You currently have the opportunity to "reserve" a Healthy Choice coupon on Facebook! The more people that 'Like' Healthy Choice on Facebook, the higher the coupon's value will be! Right now, the coupon is good for $0.75/1, but the more people like the page, the coupon can turn out to be up to buy one get one FREE! So why not make your reservation now and check back after 10/25 to see what coupon you'll get?
Coupon reservations close 10/25/10.
Thanks, Common Sense With Money!