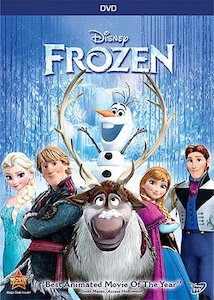 Disney's film Frozen is being released on March 18th, but you can pre-order it right now on Amazon! Pre-order Frozen on DVD for only $14.96 today, a 50% savings off the regular price!
This includes the Amazon Pre-Order Price Guarantee. If the Amazon price decreases between your order time and the end of the day of the release date, you'll get the lowest price.
This item ships for FREE with Amazon Prime, or on orders of $35 or more with Super Saver Shipping.
Pre-Order Frozen on DVD