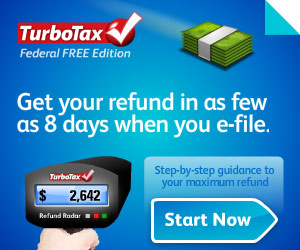 Once again, tax time is approaching! That being said, here are a couple of ways you can get your taxes done for FREE.
You can prepare, print and e-file your Federal taxes for FREE using TurboTax. It's easy to navigate, it keeps your information from year to year, and it includes a program to keep track of your charitable deductions. It also gives you tips and advice to help you save more money.
You can also get a FREE edition of H&R Block's tax software (federal edition)!
Let us know which one works best for you…and which saves you the most money! 🙂
Thanks, Wild for Wags!