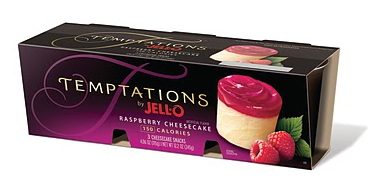 Printable Coupon Round-Up
*HOT* $2/1 Biore Cleanser product
$0.50/1 Blue Diamond Product
This coupon has no size restriction, so look for the small packs near the registers!
$1 off One 3-Pack of any Temptations by Jell-O
$1 off one jar of Polaner All Fruit with Fiber Fruit Spread
$1 off any 10 oz Bottle of Lea & Perrins Worcestershire Sauce or Marinade
$0.40/1 Wish-Bone Dressing or Spritzer
Buy One Better Oats Oatmeal, Get One FREE
$1/1 Ghiradelli Squares Chocolate Bag
$1 off any Two Peeps Chocolate Items (new link)
$1/1 MorningStar Farms Breakfast Biscuits
$1 off any One Blue Bunny Novelty Carton (excludes single serve)
Login or register to access this coupon.
High Value FOCUSFactor product coupons
$2/1 Post-It Flags or Tabs Purchase of $3 or more
Various new product coupons on the Colgate site:
$0.50 off any one Murphy Oil Soap Product
$0.25 off any one Palmolive Dish Liquid (20 oz or larger)
$0.50 off one Colgate Wisp (4 count or larger)
$1 off one Colgate Orabase (Fast Relief for Canker & Mouth Sores)
$0.50 off any One Men's Speed Stick Antiperspirant or Deodorant
Various new coupons on SmartSource:
$1/1 Rubbermaid Easy Find Lids, Premier, Lock-Its, or Produce Saver
$1.50/1 Rubbermaid Glass with Easy Find Lids container
$2/1 Huggies Diapers (60 count +)
$1/2 CLAUSSEN Pickles
$1/1 Nicole by OPI Nail Lacquer
Various new couopns on Coupons.com:
$0.25/1 Comet Powder Product
$1/2 Comet Bathroom Spray or Comet Cream Products
$0.55/1 Loaf of Wonder Smartwheat
**The Comet powder regularly goes on sale 2/$1 at Walgreens, so only $0.25 each after the coupon!
New Gerber Childrens Wear Coupons
Buy One Get One FREE Land O'Frost Bistro Favorites
$2/1 Half Gallon Silk Soy Milk
Login or register to access this coupon.
Thanks, Hip2Save!