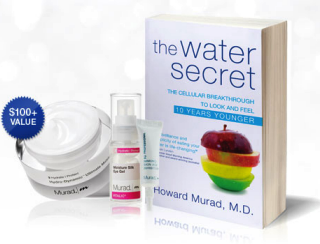 Yay! This deal is back once again! Purchase The Water Secret for $10.11 from Barnes and Noble and you'll get 3 FREE gifts, worth $114, from Murad! The gifts are:
If you bought the $20 Barnes and Noble gift card for $10 from Groupon, this will be an awesome deal for you!
This is a new promotion, so if you did it in October or January, you can do it again if you make a new book purchase between 1/20 and 2/19. In order to claim your FREE Murad products, forward your Barnes and Noble order confirmation to [email protected]. Be sure that your mailing address appears in the email.
Allow 2-4 weeks for delivery.