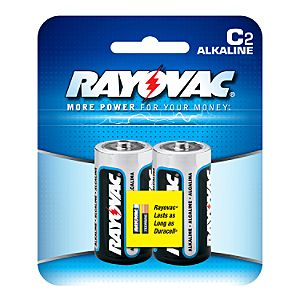 Rayovac has a new printable coupon available. Justclick here, click on "Enter Code from Package for Bonus Coupon" and then type in this code: 74016761 (do not copy and paste it). After doing so, you'll have access to a $1 off any package of Rayovac Alkaline batteries coupon! This coupon doesn't expire until 3/31, and you can print it off as many times as you like.
Also, Target and Walmart have the small packages of Rayovac Alkaline Batteries priced around $1, so this coupon could possibly get you some FREE batteries! Target used to have these in the dollar spot in the front of the store, but they may be in a different section now.
Thanks, It's Hip to Save!