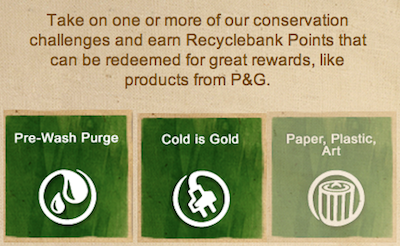 Recyclebank and P&G have teamed up to earn us 20 easy points on Facebook! To get your points, you'll first need to 'Like' the P&G Future Friendly Facebook page. You'll receive a code for the P&G eStore, so save it if you want it.
Then, click on the FF Neighbors tab. Take the "Pre Wash Purge" and "Cold is Gold" challenges, and you'll earn 10 Recyclebank points for each challenge.
Thanks, Southern Savers!