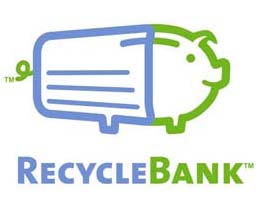 You can get 50 more points on RecycleBank! Just login to your RecycleBank account, click on 'Earn Points', then enter promo code 031604025496. Select 'Nature Made' for the points partner. This will get you another 10 points, and you can enter the code 5 times to get 50 points.
**Don't forget about the RecycleBank Kashi giveaway I'm running!
If you're new around here, you're probably wondering what RecycleBank is. RecycleBank partners with cities and haulers to reward households for recycling. Households earn RecycleBank Points that can be used to shop at over 1,500 local and national businesses. Earn 25 RecycleBank points just for signing up for a new account. You can use your points to purchase high value coupons for groceries and/or discounts at online stores. After signing in, click on the 'Get Rewards' tab to see all the rewards they have to offer.
Thanks, Hip2Save!