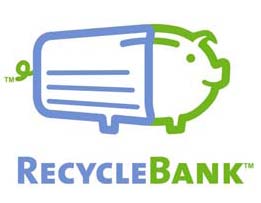 RecycleBank and Nature Made have teamed up to offer you another way to get RecycleBank points! Through 6/30, you can get rewarded for recycling your purchased Nature Made vitamin bottles! All you need to do is go here and enter the 12-digit UPC code on the NatureMade bottle and pledge to do your part and recycle the vitamin bottle when it's empty. For every UPC code entered, you will earn 10 RecycleBank Points. Limited to 5 entries per person for a total of 50 points.
With those 50 points, you could get a $2 off any Nature Made product coupon, $2 off any Right Guard coupon, $1 off any Coke product coupon (should make the 2 liters FREE), $2 off Soft Scrub Cleansers coupon, $2 off any 2 EarthBound Farms Organic products coupon and much more!
Also, don't forget that you can still get an additional 50 points if you haven't already! Just go here and join the RecycleBank eBay Green Team. After doing so, 50 points will almost instantly be credited to your account! You can also use promo code RECYCLEYOURMAGS to get 15 more points.
Thanks, Hip2Save!