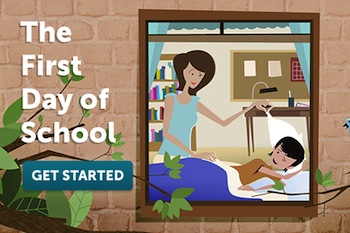 It's time for the First Day of School in the Recyclebank Green Your School Year Challenge!
There are 10 more ways to earn points and lots of new tips – like how to choose a greener backpack and even suggestions on things you can do at school. Invite your friends to earn even more points and get even closer to winning these amazing prizes:
$2,500 Macy's gift card
$2,500 local grocer gift card, courtesy of Ziploc
Bodhi Step-Through e-bike
and lots more!
You'll also be able to earn up to 110 points for completing all the tasks! You can redeem these points for high value coupons and other discounts.