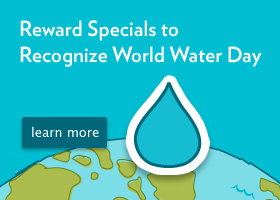 Today, March 22nd is World Water Day, and to celebrate, Recyclebank is offering some reward specials this week!
Recyclebank is all about making it easier to take everyday green actions, and with these discounted rewards, you'll be using your points for savings on products that are focused on water conservation and pollution reduction.
There's a new 5-point deal every day this week, with other rewards for only 25 Recyclebank Points, only at Recyclebank.com.