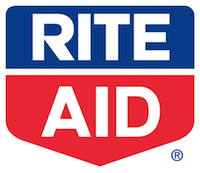 Here are the Rite Aid Back to School Deals for the week of 7/13 – 7/19! Check the Back to School section for more back to school deals.
Rite Aid Resources:
Check out these sales and coupons on your phone! Download the Favado app to your smartphone and start saving today.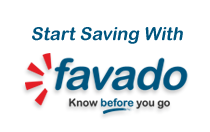 Prices and sales may vary by store.
Rite Aid +UP Rewards
Buy $30 in Participating Tech & Gadgets, Get $10 +UP Rewards; Limit 3
Craig or Duracell Power Banks – 25% OFF
$0.50/1 Duracell Coppertop, Quantum, Ultra Photo Lithium, Specialty or Rechargeable Batteries OR Duracell Charger OR Duracell Hearing Aid Batteries, 6 pk or Larger; Excludes Trial/Travel size- Rite Aid Digital Coupon – (exp. 07/26/14)

$0.50/1 Duracell Coppertop, Quantum, Ultra Photo Lithium, Specialty, Rechargeable, Charger, or Hearing Aid Batteries, 6 pk; Excludes Trial and Travel Size; Limit of 4 Like Coupons Per Household Per Day – 7-6-14 PG – (exp. 07/31/14)

$1.00/1 Duracell Coppertop, Quantum, Ultra Photo Lithium, Specialty, Rechargeable, Charger, or Hearing Aid Batteries, 6 pk; Excludes Trial and Travel Size; Limit of 4 Like Coupons Per Household Per Day – 7-6-14 PG – (exp. 07/31/14)
Maxell/Memorex/TDK Blank Media – 25% OFF
Memorex Travel USB, 8 GB – 25% OFF
Monster Flash Drives – 25% OFF
Tech Universe Computer Accessories – 25% OFF
Office Supplies
HP Ink Cartridges – Prices range from $12.99 – $34.99
Paper School Supplies
Paper School Supplies Mix & Match
Rite Aid Home brand Index Cards – B1G1 50% OFF
Rite Aid Home brand Envelopes – B1G1 50% OFF
Rite Aid Home brand Notebooks – B1G1 50% OFF
Rite Aid Home brand Tablets – B1G1 50% OFF
Mead 1-Subject Notebooks, 70 ct – $0.66
Mead Composition Books, 100 ct – $0.66
Mead Five Star Binders & Notebooks – 25% OFF
Excludes 70 ct Notebooks
$1.00/2 Five Star Product – 7-6-14 PG – (exp. 07/30/14)
Fashion Notebooks or Composition Books – $1.99
Writing School Supplies
Bic Pencils, Pens, Wite-Out and Lead Refills – $0.99
Includes: Select varieties
Pentel Pencils, Pens and Lead Refills – $0.99
Includes: Select varieties
Pilot Pencils, Pens and Lead Refills – $0.99
Includes: Select varieties
Rite Aid Home brand Tape, Glue & Writing Instruments – B1G1 50% OFF
Pictured: Pencils, Pens, Glue Sticks, Tape