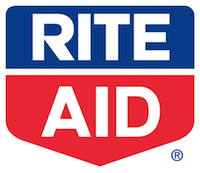 Here are the Rite Aid back to school deals for the week of 8/3 – 8/9! Check the back to school section for more back to school deals.
Rite Aid Resources:
Check out these sales and coupons on your phone! Download the Favado app to your smartphone and start saving today.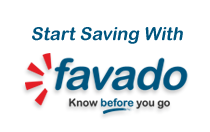 Prices and sales may vary by store.
Rite Aid +UP Rewards
Buy $10 in participating Arts & Crafts and Bendon Books, Get $2 +UP, Limit 4
Buy $10 in participating Planners, Journals or Binders, Get $2 +UP, Limit 4
Includes: Select varieties
Includes: Select varieties
Includes: Select varieties
Buy $30 in 3M products, Get $10 +UP, Limit 2
3M Mailing Supplies – B1G1 50% OFF
3M Products Mix & MatchIncludes: All varieties
3M Scissors – B1G1 50% OFF
3M Products Mix & MatchIncludes: All varieties
Scotch Tape – B1G1 50% OFF
3M Products Mix & MatchIncludes: All varieties
$0.50/1 Scotch Heavy Duty Shipping Packing Tape; DND – 5-11-14 SS – (exp. 10/01/14)

$0.50/1 Scotch Long Lasting Moving & Storage Tape; DND – 5-11-14 SS – (exp. 10/01/14)

$1.00/2 Scotch Heavy Duty Shipping Packaging Tape; DND – (exp. 10/01/14)

$1.00/2 Scotch Long Lasting Moving & Storage Tape; DND – 5-11-14 SS – (exp. 10/01/14)
Buy $59 in participating HP Ink Cartridges, Get $10 +UP, Limit 2
HP Ink Cartridges – $14.99
Priced from $14.99 – $34.99
Buy 1 participating HP Paper product, Get $1 +UP, Limit 2
HP Copy & Print Copy Paper, 400 ct – $2.99
Out-of-Pocket Price:
$2.99
Buy 1; Inlcudes $1 +UP Rewards
Office Supplies
Office Supplies Mix & Match
Mead Five Star Stationery products – B1G1
$1.00/2 Mead Five Star Product – 8-3-14 SS – (exp. 09/30/14)

$2.00/1 Mead Five Star Binder – 8-3-14 SS – (exp. 09/30/14)

$2.00/2 Mead Five Star Reinforced Filler Paper Products – 8-3-14 SS – (exp. 09/30/14)
Sharpie Markers, Highlighters and Pens – B1G1
$1.00/1 Sharpie Clear View Product – 7-27-14 SS – (exp. 09/28/14)
Rite Aid Home Notebook Mix & Match
Rite Aid Home brand Filler Paper – B1G1 50% OFF
Rite Aid Home brand Index Cards – B1G1 50% OFF
Rite Aid Home brand Poly Notebooks – B1G1 50% OFF
Rite Aid Home brand View Binders – B1G1 50% OFF
Rite Aid Home brand Writing Tablets – B1G1 50% OFF
Rite Aid Home Office Supplies Mix & Match
Rite Aid Home Calculators – B1G1 50% OFF
Rite Aid Home Envelopes – B1G1 50% OFF
Rite Aid Home File Folders – B1G1 50% OFF
Rite Aid Home Labels – B1G1 50% OFF
Rite Aid Home Stationery – B1G1 50% OFF
Includes: Select varieties
Rite Aid Home Glue, Tape and Writing Supplies – B1G1 50% OFF
Backpacks & Lunchboxes
Assorted Backpacks and Lunch Kits – 50% OFF
Organization School Supplies
PlaySkool Crayons, 24 ct – $0.49
PlaySkool School Glue, 4 oz – $0.49
Westcott KIds Scissors – $0.49
Krazy Glue products – 25% OFF
Master Lock Locks – 25% OFF
Playskool Arts & Crafts Supplies – $1.99
Includes: Select varieties
Paper School Supplies
Mead Composition Book, 100 ct – $0.49
Mead Notebooks, 70 ct – $0.49
Composition Notebooks – $1.99
Fashion Notebooks – $1.99
Writing School Supplies
Bic Cristal Pens, 10 ct – $1.00
$1.00/2 BIC Stationery Products – 8-3-14 SS – (exp. 09/15/14)
Buy 2; Use $1/2 Coupon
Bic Round Stic Pens, 10 ct – $1.00
$1.00/2 BIC Stationery Products – 8-3-14 SS – (exp. 09/15/14)
Buy 2; Use $1/2 Coupon
Acme Pens, Pencils, or Markers – $2.99
Includes: Select varieties
Acme Scissors and Sharpeners – $2.99
Includes: Select varieties
Bic Pens, Pencils or Leads – $1.99
Includes: Select varieties
$1.00/2 BIC Stationery Products – 8-3-14 SS – (exp. 09/15/14)
Buy 2; Use $1/2 Coupon
Bic Pens, Pencils, or Markers – $2.99
Includes: Select varieties
$1.00/2 BIC Stationery Products – 8-3-14 SS – (exp. 09/15/14)
Buy 2; Use $1/2 Coupon
Includes: Select varieties
$1.00/2 BIC Stationery Products – 8-3-14 SS – (exp. 09/15/14)
Buy 2; Use $1/2 Coupon
Pentel Pens, Pencils or Leads – $1.99
Includes: Select varieties
Pentel Pens, Pencils, or Markers – $2.99
Includes: Select varieties
Pilot Pens, Pencils or Leads – $1.99
Includes: Select varieties
Pilot Pens, Pencils, or Markers – $2.99
Includes: Select varieties
$1.50/1 Pilot FriXion Eraseable Pens or Highlighters, 2 pk or Larger – 5-11-14 SS – (exp. 08/03/14)
Use $1.50/1 Coupon; If variety included
PlaySkool Scissors and Sharpeners – $2.99
Includes: Select varieties
Playskool Pens, Pencils, or Markers – $2.99
Includes: Select varieties
Roaring Springs Pens, Pencils, or Markers – $2.99
Includes: Select varieties
Roaring Springs Scissors and Sharpeners – $2.99
Includes: Select varieties
Zebra Pens, Pencils, or Markers – $2.99
Includes: Select varieties
Tech & Gadgets
Craig 9″ Tablet, 10″ Netbook or 19″ LED TV – 50% OFF
Ink for Dummies Ink Cartridges – 25% OFF
Tech Universe Computer Accessories – 25% OFF
Texas Instruments Calculators – 25% OFF
Includes: Select varieties; Excludes: Ti-84