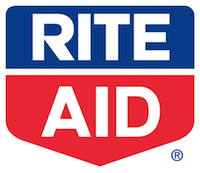 Here are the best Rite Aid deals and coupon matchups for the week! Get FREE 7 Up, cheap Neosporin, cheap oral care products, and more.
Rite Aid Resources:
Check out these sales and coupons on your phone! Download the Favado app to your smartphone today.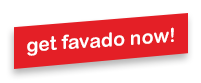 Extended Hours 12/13 – 12/23 in select stores: Mon – Sat until 11 pm; Sun until 9 pm. Some sales may vary by store.
Rite Aid +UP Rewards
Buy $10 in participating First Aid products, Get $3 +UP, Limit 2
Neosporin Kid Wound Cleanser, 2.3 oz – $3.00
2/$6.00 (or $3.49 Each); Band-Aid Mix & match
Out-of-Pocket Price: $1.00
Final Price: $0.25
Buy 4; Use (4) $2/1 coupons; Includes +UP Rewards
Buy 1 participating Relief product, Get $2 +UP, Limit 4
Prevacid 24 Hour, 14 ct – $10.99
Out-of-Pocket Price: $6.99
Final Price: $4.99
Use $4/1 coupon and $1/1 RA Video Value; Includes +UP Rewards
Buy 1 participating Specialty Russell Stover Candy, Get $3 +UP, Limit 2
Russell Stover Yard of Chocolate – $5.99
While supplies last
Final Price: $2.99
Includes +UP Rewards
Buy 2 participating Campbell's Mix & Match products, Get $1 +UP, Limit 3
Campbell's Chunky Soup, 15.25 – 19 oz – $1.50
2/$3.00 (or $1.79 Each): Campbell's Mix & Match
Out-of-Pocket Price: $1.34
Final Price: $0.84
Buy 6; Use (2) $0.50/3 coupons; Includes +UP Rewards
Buy 2 participating Colgate Mix & Match products, Get $3 +UP, Limit 2
Colgate Total Advanced Toothpaste, 5.8 oz – $3.00
2/$6.00 (or $3.79 Each); Colgate Mix & Match
$0.75/1 Colgate Total Toothpaste, 4 oz or Larger – 11-24-13 SS – Manufacturer – (exp. 01/01/14)

$1.00/1 Colgate Total, Optic White, Max Fresh, Or Sensitive Toothpaste, Any 4.0 Oz. Or Larger – 12-15-13 SS – Manufacturer – (exp. 12/29/13)

$1.00/1 Colgate Total Toothpaste, Any 4 oz. or larger – Manufacturer – (exp. 01/01/14)
Out-of-Pocket Price: $2.00
Final Price: $0.50
Buy 2; Use (2) $1/1 coupons; Includes +UP Rewards
Buy 2 participating Listerine Mix & Match products, Get $2 +UP, Limit 2
Listerine Mouthwash, 500 mL – $3.50
2/$7.00 (or $3.99 Each); Listerine Mix & Match
Out-of-Pocket Price: $1.50
Final Price: $0.50
Buy 2 Whitening Mouthwash; Use (2) $2/1 coupons; Includes +UP Rewards (if variety included)
Buy 3 participating AXE Mix & Match products, Get $5 +UP, Limit 2
AXE Antiperspirant Deodorant, 2.7 – 4 oz – $4.67
3/$14.00 (or $4.99 Each); Axe Mix & MatchExcludes: Twin packs
$2.00/1 AXE Bodysprays 4 Oz., Anti-Perspirants And Deodorants 2.7 Oz. Or Deodorant 3.0 Oz., Any (Excludes Trial Size) – RedPlum.com (Zip Code 90210) – Manufacturer
$2.00/2 AXE Bodysprays 4 Oz., Anti-Perspirants And Deodorants 2.7 Oz. Or Deodorant 3.0 Oz., Any (Excludes Trial Size) – RedPlum.com – Manufacturer
$3.00/2 AXE Bodyspray (4 Oz.), Anti-Perspirant & Deodorant (2.7 Oz.) Or Deodorant (3 Oz.), Any (Excludes Trial Size) – RedPlum.com – Manufacturer
$3.00/2 AXE Bodysprays 4 Oz., Anti-Perspirants And Deodorants 2.7 Oz. Or Deodorant 3.0 Oz., Any (Excludes Trial Size) – RedPlum.com (Zip Code 90210) – Manufacturer
$3.00/2 Axe Bodyspray, 4 oz; Anti-perspirant, 2.7 oz; or Deodorant, 3 oz (excludes trial & travel sizes) – (Manuf. Coupon) – Rite Aid eCoupon – Store – (exp. 12/30/13)

$0.50/1 AXE Bodyspray (4 Oz.), Antiperspirant & Deodorant (2.7 Oz.) Or Deodorant (3 Oz.), Any (Excludes Trial Size) – 12-15-13 RP – Manufacturer – (exp. 01/13/14)
Out-of-Pocket Price: $2.34
Final Price: $0.67
Buy 3; Use (3) $2/1 coupons and (1) $1/1 RA Video Value; Includes +UP Rewards
Buy 4 participating 7UP products, Get $1 +UP, Limit 2
7Up or 7Up products, 2 L bottles – $1.00
$0.55/2 7UP, A&W, Canada Dry, Sun Drop, Or Sunkist Soda, Any 2-Liter Bottles (DND) – 11-17-13 SS – Manufacturer – (exp. 01/01/14)

$0.75/1 7UP Ten, A&W Ten, Canada Dry Ten, RC Ten Or Sunkist Ten Soda, Any 2-Liter Bottle (DND) – 11-17-13 SS – Manufacturer – (exp. 01/01/14)

$1.00/2 7UP Ten, A&W Ten, Canada Dry Ten, RC Ten Or Sunkist Ten Soda, Any 2-Liter Bottle (DND) – 11-17-13 SS – Manufacturer – (exp. 01/01/14)

$1.00/2 7UP, A&W, Canada Dry, Sun Drop, Or Sunkist Soda, Any (2) 12-Packs Or (3) 2-Liter Bottles (Regular Or Diet; DND) – 11-17-13 SS – Manufacturer – (exp. 01/01/14)
Out-of-Pocket Price: $0.25
Final Price: Free
Buy 4 7Up Ten; Use (4) $0.75/1 coupons; Includes +UP Rewards
Cookies, Snacks & Candy
Act II Microwave Popcorn, 3 pk – $0.99
$0.40/1 Act II Microwave Popcorn, Any 3-Pack Or Larger – 12-15-13 SS – Manufacturer – (exp. 01/27/14)
Final Price: $0.59
Home Supplies
Cottonelle Wipes Dispenser, 42 ct – $3.99
$0.50/1 Cottonelle Flushable Cleansing Cloths, Any (Excludes Trial Size) – 11-17-13 SS – Manufacturer – (exp. 12/29/13)

$1.00/2 Cottonelle Flushable Cleansing Cloths, Any (Excludes Trial Size) – 11-17-13 SS – Manufacturer – (exp. 12/29/13)
Out-of-Pocket Price: $3.49
Final Price: $0.49
Use $0.50/1 coupon; Includes Ibotta savings
Personal Care
Revlon ColorSilk Buttercream Hair Color, one application – $4.99
$1.00/1 Revlon Hair Color Product, Any – 12-15-13 SS – Manufacturer – (exp. 01/20/14)
Final Price: $1.99
Use $1/1 coupon and $2/1 RA Video Value