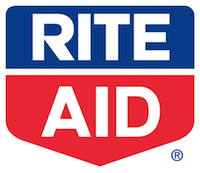 Here are the best Rite Aid deals and coupon matchups for the week of 1/5/14 – 1/11/14! This week, get FREE Estroven, FREE i-Cool, cheap gum, and more.
Rite Aid Resources:
Check out these sales and coupons on your phone! Download the Favado app to your smartphone today.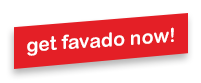 Some sales may vary by store.
Rite Aid +UP Rewards
Buy $15 in participating Nivea products, Get $5 +UP, Limit 2
Nivea For Men Balm – $5.00
+UP Rewards Game product
Out-of-Pocket Price: $1.00
Final Price: $1.00
Use $3/1 coupon and $1/1 Rite Aid Video Value; Combine with other participating Nivea products for additional +UP Rewards savings
Buy $20 in participating Bayer Mix & Match products, Get $6 +UP, Limit 2
One-A-Day Vitamins – B1G1 50% OFF
Bayer Mix & Match; +UP Rewards Game product
$2.00/1 One A Day Multivitamin Or Trubiotics Supplement Product, Any – 12-15-13 RP – Manufacturer – (exp. 03/01/14)

$2.00/1 One A Day Product – 1-5-14 SS – Manufacturer – (exp. 02/28/14)

$5.00/2 Bayer Healthcare Brands; Includes Aleve or Bayer, 4 ct or Larger, Citracal, Flintstones, or One A Day – 1-5-14 SS – Manufacturer – (exp. 01/19/14)
Buy 1 participating Estroven Mood & Memory product, Get $11 +UP, Limit 1
Estroven Mood & Memory, 30 ct – $11.00
Out-of-Pocket Price: $11.00
Final Price: Free
Includes +UP Rewards
Buy 1 participating Feminine Protection product, Get $1 +UP, Limit 2
Stayfree Sanitary Protection Pads,14 – 24 ct – $2.99
$1.00/1 Stayfree Or O.B. Tampon Product, Any (Excludes Trial Sizes) – HealthyEssentials.com – Manufacturer

B1G1 Stayfree Products; Excludes Trial or Travel Size; Maximum Value $4.49 – 1-5-14 SS – Manufacturer – (exp. 02/01/14)

$1.00/1 Stayfree Product, Any (Limit 1 Coupon Per Person; No More Than 4 Coupons Of Any Kind For The Same Product In The Same Transaction) – [All You], June 2013 – Manufacturer – (exp. 04/30/14)
$1.00/1 Stayfree Product, Any (Limit 1 Coupon Per Person; No More Than 4 Coupons Of Any Kind For The Same Product In The Same Transaction) – [Elle], June 2013 – Manufacturer – (exp. 04/30/14)
$1.00/1 Stayfree Product, Any (Limit 1 Coupon Per Person; No More Than 4 Coupons Of Any Kind For The Same Product In The Same Transaction) – [Parents], November 2013 – Manufacturer – (exp. 05/01/14)
$1.00/1 Stayfree Product, Any (Limit 1 Coupon Per Person; No More Than 4 Coupons Of Any Kind For The Same Product In The Same Transaction) – [Shape], November 2013 – Manufacturer – (exp. 05/01/14)

$1.00/1 Stayfree Product, Any (Limit 1 Coupon Per Person; No More Than 4 Coupons Of Any Kind For The Same Product In The Same Transaction) – Self, October 2013 – Manufacturer – (exp. 04/30/14)
Out-of-Pocket Price: $1.50
Final Price: $0.50
Buy 2; Use B1G1 coupon; Includes +UP Rewards
Buy 1 participating I-Cool or Estroven product, Get $16 +UP, Limit 1
Estroven Maximum Strength, 28 ct – $16.00
Out-of-Pocket Price: $16.00
Final Price: Free
Includes +UP Rewards
Out-of-Pocket Price: $16.00
Final Price: Free
Includes +UP Rewards
Buy 1 participating Tums product, Get $1 +UP, Limit 2
Tums Antacid, 50 – 150 ct – $3.99
$1.00/1 Tums Freshers Or Chewy Delights, Any – 11-10-13 RP – Manufacturer – (exp. 01/13/14)

$1.00/2 Tums, Any 24 Count Or Larger – 11-10-13 RP – Manufacturer – (exp. 01/13/14)

$3.00/2 Tums, Any 32 Count Or Larger – 12-08-13 RP – Manufacturer – (exp. 01/09/14)
Out-of-Pocket Price: $1.49
Final Price: $0.49
Buy Tums Freshers twin pk; Use $1/1 coupon and $1.50/1 Rite Aid Video Value; Includes +UP Rewards
Buy 1 participating i-Cool+D product, Get $24 +UP, Limit 1
Out-of-Pocket Price: $24.00
Final Price: Free
Includes +UP Rewards
Buy 3 participating Trident Gum products, Get $1 +UP, Limit 4
Trident Single Gum Packs – $1.00
Includes: All varieties
$1.00/3 Trident Gum Packs, 14 ct or Larger – 1-5-14 SS – Manufacturer – (exp. 02/16/14)
Out-of-Pocket Price: $0.59
Final Price: $0.25
Buy 3; Use $1/3 coupon and $0.25 Rite Aid Video Value; Includes +UP Rewards
Multi-Item Deals
Buy $100 in +UP Rewards Game participating products, Get $15 +UP Rewards; Buy $150, Get $30 Total; Buy $200, Get $50 Total
+UP REWARDS GAME – Game effective 12/29/13 thru 1/25/2014
Play and Earn +UP Rewards
Home Supplies
Quilted Northern and Brawny Mix & Match
Brawny Paper Towels, 8 ct – B1G1
+UP Rewards Game product
$0.55/1 Brawny Paper Towels, Any – 12-15-13 RP – Manufacturer – (exp. 01/16/14)

$2.00/2 Brawny Paper Towels, Any – 12-15-13 RP – Manufacturer – (exp. 01/16/14)
Pharmacy
Advil Congestion Relief Tablets, 10 ct – $5.99
+UP Rewards Game product; $3.00/1 Select Robitussion, Advil, or Dimetapp products; Limit 1 – In Ad Coupon
Final Price: $0.99
Use $2/1 coupon and In Ad coupon
Miscellaneous
Nicorette Lozenges, 72 – 81 ct – $39.99
+UP Rewards Game product
Final Price: $19.99
Use $15/1 coupon and $5/1 Rite Aid Video Value