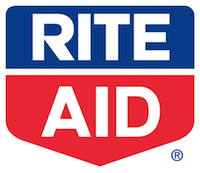 Here are the best Rite Aid deals and coupon matchups for the week of 3/23 – 3/29/14! Grab FREE Robitussin, Zantac, Gerber Foods, Dove personal care products, Stride gum, and more this week.
Rite Aid Resources:
Check out these sales and coupons on your phone! Download the Favado app to your smartphone today.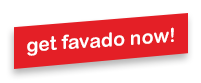 Some sales will vary by store.
Rite Aid +UP Rewards
Buy $15 in participating Unilever products, Get $5 +UP, Limit 2; Offer expires 3/29/14
Dove Advanced Care Anti-Perspirant Deodorant, 2.6 oz – $5.00
Out-of-Pocket Price: $3.00
Final Price: $1.34
Buy 3; Use (3) $2/1 coupons; Includes +UP Rewards
TRESemme Premium Shampoo or Conditioners – $5.00
Out-of-Pocket Price: $2.67
Final Price: $1.00
Buy 3; Use (3) $2/1 coupons and $1/1 Video Value; Includes +UP Rewards
Buy $20 in participating Schick products, Get $5 +UP, Limit 2; Offer expires 3/29/14
Schick Men's Hydro Razor and Groomer, 1 ct – $10.00
2/$10.00 (or $10.99 Each)
$10.00/2 Schick Schick Hydro Razor AND (1) Hydro Cartridge, 4 ct or Larger; Excludes Schick Hydro 5 Disposables – 3-23-14 SS – (exp. 05/04/14)

$4.00/1 Schick Hydro Razor; Excludes Disposables – 2-23-14 SS – (exp. 04/06/14)
Out-of-Pocket Price: $6.00
Final Price: $3.50
Buy 2; Use (2) $4/1 coupon; Includes +UP Rewards
Buy 1 participating Nasacort or Allegra product, get $3 +UP, Limit 3
Nasacort Allergy Relief, 120 sprays – $17.99
$4.00/1 Nasacort Allergy 24 Hr, 120 Spray – 3-2-14 RP – (exp. 05/02/14)

$4.00/1 Nasacort Allergy 24 Hr 120 Spray – 3-16-14 RP – (exp. 05/16/14)

$5.00/1 Nasacort Allergy 24 hr Spray – 2-9-14 RP – (exp. 04/03/14)
Out-of-Pocket Price: $9.99
Final Price: $6.99
Use $5/1 coupon and $3/1 Video Value; Includes +UP Rewards
Buy 1 participating Robitussin product, Get $3 +UP, Limit 2
Robitussin Cold Relief Liquid, 4 oz – $5.99
$1.00/1 Pfizer Products; Includes Dimetapp, Robitussin, Advil Congestion Relief, or Allergy & Congestion Relief – 1-26-14 RP – (exp. 03/28/14)

$3.00/2 Advil Congestion Relief, Dimetapp, or Robitussin Products – 2-9-14 RP – (exp. 03/23/14)

$6.00/3 Pfizer Product Rebate; Includes Centrum, 100 ct or Larger; Centrum Specialist, 56 ct or Larger; Caltrate Products; Advil, 20 ct or Larger; Advil PM, 16 ct or Larger; Advil Congestion or Allergy & Congestion Relief; Advil Children's, 4 oz or Larger; Advil Infants, 1/2 oz or Larger; Thermacare, 2 ct or Larger; Robitussin, 4 oz or Larger; Dimetapp, 4 oz or Larger, and Preparation H Products; Excludes Chapstick, Advil Cold & Sinus or Allergy Sinus, and Preparation H Totables – 1-26-14 RP – (exp. 03/29/14)
Out-of-Pocket Price: $4.66
Final Price: Free
Buy 1 Children's, 1 Max Strength and 1 other; Use $3/2 coupon and $1/1 coupon; Includes +UP Reward, (2) Ibotta and Rebate savings
Robitussin Cold Relief Liquidgels, 20 ct – $5.99
Out-of-Pocket Price: $4.49
Final Price: $0.49
Buy Robitussin DM Max Liquigels; Use $1.50/1 coupon; Includes +UP Rewards and Ibotta savings
Buy 1 participating Zantac product, Get $2 +UP, Limit 4
Zantac, 24 – 30 ct – $8.99
$4.00/1 Zantac, 24 ct or Larger – 3-23-14 SS – (exp. 05/18/14)
Out-of-Pocket Price: $4.99
Final Price: Free
Buy 1 listed in Rebate Offer; Use $4/1 coupons; Includes +UP Rewards and Rebate savings
Buy 2 participating Gerber 2nd Foods products, Get $3 +UP, Limit 2
Gerber 2nd Foods, 2 pk 3.5 oz – $1.50
2/$3.00 (or $1.69 Each)
Out-of-Pocket Price: $1.50
Final Price: Free
Buy 2; Includes +UP Rewards
Buy 2 participating Men's Products, Get $2+UP, Limit 2; Offer expires 3/29/14
Dove For Men Body Wash, 13.5 oz – $3.50
2/$7.00 (or $3.69 Each); Dove For Men and Degree Mix & Match
Out-of-Pocket Price: $1.00
Final Price: Free
Buy 2; Use (2) $2/1 coupons and $1/1 Video Value; Includes +UP Rewards
Dove For Men Haircare, 12 oz – $3.50
2/$7.00 (or $3.69 Each); Dove For Men and Degree Mix & Match
$2.50/1 Dove Men+Care Hair Product; Excludes Trial or Travel Size; Maximum 2 Identical Coupons Allowed In Same Shopping Trip – 3-23-14 RP – (exp. 04/20/14)
Out-of-Pocket Price: $0.50
Final Price: Free
Buy 2; Use (2) $2.50/1 coupons and $1/1 Video Value; Includes +UP Rewards
Buy 3 participating Gum Mix & Match products, Get $1 +UP, Limit 4
Stride Gum, single pk – $1.00
3/$3.00 (or $1.09 Each); Gum Mix & Match
$1.00/2 Stride Gum Single Packs, 14 ct – 3-16-14 SS – (exp. 04/13/14)
Out-of-Pocket Price: $0.46
Final Price: Free
Buy 6; Use (3) $1/2 coupons and $0.25/1 Video Value; Includes +UP Rewards
Buy 5 participating Fancy Feast products, Get $1 +UP, Limit 2
Fancy Feast Cat Food, 3 oz cans – $0.60
5/$3.00 (or $0.69 Each)Pictured: Flaked, Classic and Gravy Lovers
$1.00/10 Fancy Feast Gravy Lovers Variety Cans, 3 oz – 2-2-14 RP – (exp. 05/02/14)

$1.00/18 Fancy Feast Elegant Medley's, 3 oz – 2-2-14 RP – (exp. 05/02/14)

$1.00/6 Fancy Feast Mornings Variety, 3 oz – 2-2-14 RP – (exp. 05/02/14)
Out-of-Pocket Price: $0.45
Final Price: $0.29
Buy 6 Mornings Variety; Use $1/6 coupon; Includes +UP Rewards
Cookies, Snacks & Candy
Single Serve Easter Candy – $0.67
Includes: Select varieties with regular retail $0.99; Pictured: Cadbury Creme Egg, Reese's Egg, Russell Stover
$1.00/3 Hershey's Reese's Products – 2-23-14 SS – (exp. 04/20/14)
Final Price: $0.17
Buy 3; Use $1/3 coupon and $0.50/2 Video Value
Personal Care
L'Oreal Youth Code – $19.99
Includes: Select varieties with regular retail $24.99 – $25.99
Out-of-Pocket Price: $15.49
Final Price: $10.49
Buy 2; Use (2) $2/1 coupon and $5/1 Video Value; Includes Rebate savings