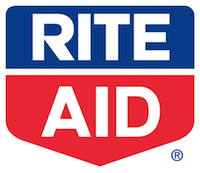 Here are the best Rite Aid deals and coupon matchups for the week! Grab FREE Blue Diamond Almonds, cheap Pantene, cheap body wash, and more this week.
Rite Aid Resources:
Check out these sales and coupons on your phone! Download the Favado app to your smartphone today.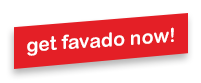 Some sales may vary by store.
Rite Aid +UP Rewards
Buy $10 in participating Race Day Snacks Products, Get $3 +UP, Limit 3
Nabisco Triscuits, 7.8 – 9 oz – $2.50
2/$5.00 (or $2.79 Each); Nabisco Mix & Match
$1.00/1 Nabisco Triscuit Crackers, 7.6 oz or Larger – 4-13-14 SS – (exp. 05/23/14)
Out-of-Pocket Price: $1.50
Final Price: $0.75
Buy 4; Use (4) $1/1 coupons; Includes +UP Rewards
Buy $10 in participating Wonderful Pistachios product, Get $3 +UP, Limit 2
Wonderful Pistachios, 7 – 8 oz – $3.99
Out-of-Pocket Price: $3.16
Final Price: $1.99
Buy 3; Use (3) $0.50/1 coupons and $1/1 Video Value; Includes +UP Rewards and Ibotta savings
Buy 1 participating Gear product, Get $1 +UP, Limit 2
Speed Stick Gear Body Spray – $3.99
Out-of-Pocket Price: $2.00
Final Price: $1.00
Buy 2; Use B1G1 coupon; Includes +UP Rewards
Buy 2 participating Nuts and Snack Mix & Match products, Get $1 +UP, Limit 2
Blue Diamond Almonds, 4 oz – $2.00
2/$4.00 (or $2.49 Each); Nuts and Snack Mix & MatchPictured: Blackberry
$1.50/1 Blue Diamond Fruit Flavored or Coffee Almonds, 4 oz or Larger – 5-11-14 SS – (exp. 07/11/14)
Out-of-Pocket Price: $0.50
Final Price: Free
Buy 2; Use (2) $1.50/1 coupons; Includes +UP Rewards
Buy 2 participating Pantene Mix & Match products, Get $2 +UP, Limit 2
2/$6.00 (or $3.99 Each): Pantene Mix & MatchIncludes: Select varieties; Excludes: Pantene Expert
Out-of-Pocket Price: $1.33
Final Price: $0.33
Buy 6; Use (2) $5/3 Coupons; Includes $6 +UP Rewards ($5/3 Coupon valid 5/11 ONLY)
Buy 2 participating Pantene Mix & Match products, Get $2 +UP, Limit 3
Pantene Shampoo or Conditioner, 12.6 oz – $3.00
2/$6.00 (or $3.99 Each): Pantene Mix & MatchIncludes: Select varieties; Excludes: Pantene Expert
Out-of-Pocket Price: $1.33
Final Price: $0.33
Buy 6; Use (2) $5/3 Coupons; Includes $6 +UP Rewards ($5/3 Coupon valid 5/11 ONLY)
Buy 2 participating Personal Cleansing Mix & Match products, Get $2 +UP, LImit 4; Offer expires, 5/31/14
Dove Body Wash, 12 – 13.5 oz – $3.50
2/$7.00 (or $3.99 Each); Personal Cleansing Mix & Match
Out-of-Pocket Price: $1.25
Final Price: $0.25
Buy 2 Mens+Care; Use (2) $2.25/1 coupon; Includes +UP Rewards
Dove Deodorant, 2.6 – 2.7 oz – $3.50
2/$7.00 (or $3.99 Each); Personal Cleansing Mix & Match
Out-of-Pocket Price: $1.50
Final Price: $0.50
Buy 2 Advanced Care; Use $4/2 coupon; Includes +UP Rewards
Dove Shampoo or Conditioner, 12 oz – $3.50
2/$7.00 (or $3.99 Each); Personal Cleansing Mix & Match
$1.50/1 Dove Hair Care Product; Excludes Trial or Travel Size and Men + Care; Maximum 2 Identical Coupons Allowed In Same Shopping Trip – 5-4-14 RP – (exp. 06/01/14)
Out-of-Pocket Price: $2.00
Final Price: $1.00
Buy 2; Use (2) $1.50/1 coupons; Includes +UP Rewards
Frozen Foods
Kellogg's Corn Pops, 8.7 – 12 oz – $1.97
Final Price: $0.97
Use $1/1 coupon
Personal Care
Aveeno Sun Care and Sunless Skin Care – $9.99
Includes: Select varieties with regular retail $9.99 – $15.99
Out-of-Pocket Price: $6.99
Final Price: $3.99
Use $3/1 coupon; Includes Checkout 51 savings
Colgate 2 in 1 Toothpaste – $3.50
$3.00/1 Colgate Toothpaste; Includes Max and Sensitive, 6 oz, Optic White, 4 oz, Total Advanced, 4 oz, Total, 4,2 oz, or 2 in 1; Limit 1 – In Ad Coupon
$0.50/1 Colgate Toothpaste, 3.4 oz or Larger – 5-11-14 SS – (exp. 05/24/14)
Final Price: Free
Buy 1; Use $0.50/1 coupon and $3/1 In Ad Coupon
Colgate Total Advanced Toothpaste, 4 oz – $3.50
$3.00/1 Colgate Toothpaste; Includes Max and Sensitive, 6 oz, Optic White, 4 oz, Total Advanced, 4 oz, Total, 4,2 oz, or 2 in 1; Limit 1 – In Ad Coupon
$0.50/1 Colgate Toothpaste, 3.4 oz or Larger – 5-11-14 SS – (exp. 05/24/14)
Final Price: Free
Buy 1; Use $0.50/1 coupon and $3/1 In Ad Coupon
Colgate Total Toothpaste, 4.2 oz – $3.50
$3.00/1 Colgate Toothpaste; Includes Max and Sensitive, 6 oz, Optic White, 4 oz, Total Advanced, 4 oz, Total, 4,2 oz, or 2 in 1; Limit 1 – In Ad Coupon
$0.50/1 Colgate Toothpaste, 3.4 oz or Larger – 5-11-14 SS – (exp. 05/24/14)
Final Price: Free
Buy 1; Use $0.50/1 coupon and $3/1 In Ad Coupon
Revlon Luxurious Buttercream Hair Color, one application – $4.99
$1.00/1 Revlon Colorsilk, Luminista or Frost & Glow – 4-13-14 SS – (exp. 05/18/14)

$1.00/1 Revlon Luxurious Colorsilk Buttercream – 5-11-14 SS – (exp. 06/15/14)

$1.00/2 Revlon Colorsilk, Luminista, or Frost & Glow – 5-11-14 SS – (exp. 06/15/14)

$2.00/1 Revlon Luxurious Colorsilk Buttercream – 4-13-14 SS – (exp. 05/18/14)
Final Price: $0.99
Use $2/1 coupon and $2/1 Video Value