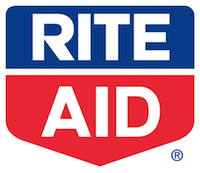 Here are the best Rite Aid deals and coupon matchups for the week of 6/29 – 7/5! Grab FREE toothpaste, FREE toothbrushes, FREE Bayer Aspirin, and more this week.
Rite Aid Resources:
Check out these sales and coupons on your phone! Download the Favado app to your smartphone and start saving today.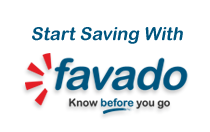 Prices and sales may vary by stores.
Rite Aid +UP Rewards
Buy $10 in participating OxiClean products, Get $4 +UP, Limit 2
OxiClean Automatic Dishwasher Detergent, 16 ct or 12 oz – $3.99
$1.00/1 OxiClean Extreme Power Crystals Dishwasher Detergent – 6-29-14 SS – (exp. 08/09/14)

$1.00/1 OxiClean Laundry Detergent, Dishwasher Detergent, or Versatile Stain Remover – 5-4-14 SS – (exp. 07/04/14)

$1.50/1 OxiClean Extreme Power Crystals Dishwasher Detergents – 6-8-14 SS – (exp. 07/19/14)

$4.00/2 OxiClean Dishwasher Products – 6-29-14 SS – (exp. 08/09/14)
Out-of-Pocket Price: $1.99
Final Price: $0.66
Buy 6; Use (3) $4/2 Coupons; Includes (2) $4 +UP Rewards
Buy 1 participating Clear Scalp & Hair Therapy product, Get $2 +UP, Limit 4 (6/29/14 – 7/26/14)
Clear Scalp & Hair Therapy Shampoo or Conditioner, 12.7 – 12.9 oz – $4.99
Out-of-Pocket Price: $2.49
Final Price: $0.49
Use $2.50/1 Coupon; Includes $2 +UP Rewards
Buy 1 participating Colgate product, Get $1 +UP, Limit 2
Colgate Total Advanced Mouthwash, 250 mL – $2.99
$1.00/1 Colgate Mouthwash or Mouth Rinse, 8 oz or Larger – 6-29-14 SS – (exp. 07/26/14)
Out-of-Pocket Price: $1.99
Final Price: $0.99
Buy 1; Use $1/1 Coupon; Includes $1 +UP Rewards
Colgate Total Advanced Toothpaste, 4 oz – $2.99
$1.00/1 Colgate Total, Optic White, Max Fresh, or Sensitive Toothpaste, 3.4 oz or Larger – 6-29-14 SS – (exp. 07/12/14)
Out-of-Pocket Price: $1.99
Final Price: $0.99
Buy 1; Use $1/1 Coupon; Includes $1 +UP Rewards
Buy 1 participating Crest Toothpaste product, Get $2.99 +UP, Limit 2
Crest Toothpaste, 4 – 4.6 oz – $2.99
Includes: 3D White Radiant Mint, Arctic White, Complete or Liquid Gel
$0.50/1 Crest Toothpaste, 3 oz or More OR Liquid Gel; Excludes Trial/Travel size, Crest Cavity, Baking Soda and Tartar, Limit 1 coupon per purchase – Rite Aid Digital Coupon – (exp. 07/05/14)

$0.50/1 Crest Rinse, 237 ml or Larger, Crest Toothpaste, 3 oz or More, or Liquid Gel; Excludes Trial and Travel Size and Cavity, Baking Soda, and Tartar Control; Limit of 4 Like Coupons Per Household Per Day – 5-18-14 RP – (exp. 06/30/14)

$0.50/1 Crest Toothpaste, 3 oz or Larger; Rinses, 458 mL or Larger; or Glide Floss, 35 M; or Floss Picks, 30 ct or Larger; Excludes Trial and Travel Size; Limit of 4 Like Coupons Per Household Per Day – 6-1-14 PG – (exp. 06/30/14)

$1.00/2 Crest Toothpaste, 3 oz or Larger; Rinses, 458 mL or Larger; or Glide Floss, 35 M; or Floss Picks, 30 ct or Larger; Excludes Trial and Travel Size; Limit of 4 Like Coupons Per Household Per Day – 6-1-14 PG – (exp. 06/30/14)

$2.00/3 Crest Toothpaste, 3 oz or Larger; Rinses, 458 mL or Larger; or Glide Floss, 35 M; or Floss Picks, 30 ct or Larger; Excludes Trial and Travel Size; Limit of 4 Like Coupons Per Household Per Day – 6-1-14 PG – (exp. 06/30/14)
Out-of-Pocket Price: $2.49
Final Price: Free
Buy 1; Use $0.50/1 Coupon; Includes $2.99 +UP Rewards
Buy 1 participating Crest or Oral-B product, Get $3 +UP, Limit 2
Oral-B Battery Action Toothbrush Refill, 2 ct – $5.99
Out-of-Pocket Price: $2.99
Final Price: Free
Buy 1; Use $3/1 Coupon; Includes $3 +UP Rewards
Buy 1 participating EOS product, Get $2 +UP, Limit 2
EOS Shave Cream, 7 oz – $2.99
Out-of-Pocket Price: $2.99
Final Price: $0.99
Buy 1; Includes $2 +UP Rewards
Buy 2 participating Bayer or Aleve Mix & Match products, Get $2 +UP, Limit 2
Bayer Aspirin Low Dose, 32 ct or Chewable, 36 ct – $3.29 – B1G1 50% OFF
$3.29 – Prices may vary by store
$1.00/1 Bayer Aspirin Product – 4-27-14 RP – (exp. 07/31/14)

$1.50/1 Bayer Aspirin Chewable Product – 5-4-14 SS – (exp. 07/31/14)

$1.50/1 Bayer Aspirin Product, 20 ct or Larger – 5-4-14 SS – (exp. 07/31/14)

$2.00/1 Bayer Aspirin Product, 20 ct or Larger – 6-15-14 RP – (exp. 07/31/14)

$4.00/2 Bayer, 20 ct or Larger; One A Day Multivitamin; or Alka-Seltzer Antacid Product – 6-15-14 RP – (exp. 06/29/14)
Out-of-Pocket Price: $0.47
Final Price: Free
Buy 2; Use (2) $2/1 Coupons; Includes $2 +UP Rewards
Buy 2 participating Degree products, Get $2 +UP, Limit 2; Offer expires 7/26/14
Degree Antiperspirant/Deodorant, 2.7 oz – $3.50
2/$7.00 (or $3.79 Each)Includes: Select varieties with regular retail $4.99 – $5.99
Out-of-Pocket Price: $2.00
Final Price: $1.00
Buy 2; Use (2) $1.50/1 Coupons; Includes $2 +UP Rewards (Coupon valid 6/29 Only)
Personal Care
Wet n Wild & Fergie Mix & Match
Wet n Wild Cosmetics – B1G1 50% OFF
$1.00/1 Wet n Wild Product – 6-29-14 RP – (exp. 07/12/14)