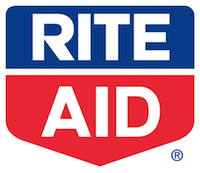 Here are the best Rite Aid deals and coupon matchups for the week of 7/6 – 7/12! Get great deals on P&G products with this week's +UP offer.
Rite Aid Resources:
Check out these sales and coupons on your phone! Download the Favado app to your smartphone and start saving today.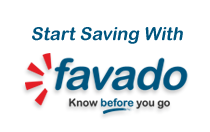 Prices and sales may vary by stores.
Rite Aid +UP Rewards
Buy $20 in participating P&G products, Get $7 +UP, Limit 1
Always Radiant Infinity Maxi Pads, 12 – 18 ct – $3.99
$2.00/1 Always Radiant or Infinity Pads; Excludes Trial and Travel Size; Limit of 4 Like Coupons Per Household Per Day – 7-6-14 PG – (exp. 07/31/14)
Out-of-Pocket Price: $1.99
Final Price: $0.82
Buy 6; Use (6) $2/1 Coupons; Includes $7 +UP Rewards; Must do in 2 shopping trips for Like Coupon Restriction
Downy Unstopables, 13.2 oz – $5.49
$2.00/1 Tide Pods, Gain Flings, Downy Unstopables, Gain Fireworks, or Bounce Bursts; Excludes Trial and Travel Size; Limit of 4 Like Coupons Per Household Per Day – 7-6-14 PG – (exp. 07/31/14)

$3.00/2 Tide Pods, Gain Flings, Downy Unstopables, Gain Fireworks, or Bounce Bursts; Excludes Trial and Travel Size; Limit of 4 Like Coupons Per Household Per Day – 7-6-14 PG – (exp. 07/31/14)
Out-of-Pocket Price: $3.49
Final Price: $1.74
Buy 4; Use (4) $2/1 Coupons; Includes $7 +UP Rewards; Additional Rebate Savings wyb $30 in participating items
Pantene Shampoo or Conditioner, 12.6 oz or Stylers, 5.7 – 8.5 oz – $3.33
3/$10.00 (or $3.99 Each)Excludes: Pantene Expert
Out-of-Pocket Price: $1.67
Final Price: $0.50
Buy 6; Use (2) $5/3 Coupons; Includes $7 +UP Rewards
Swiffer Duster, 5 ct – $3.99
Out-of-Pocket Price: $1.99
Final Price: $0.82
Buy 6; Use (6) $2/1 Coupons; Includes $7 +UP Rewards; Must do in 2 shopping trips for the Like Coupon Restriction
Tampax Radiant, 16 ct or Pearl Tampons, 18 – 20 ct – $3.99
$1.00/1 Tampax Product, 16 ct or Larger; Excludes Trial and Travel Size; Limit of 4 Like Coupons Per Household Per Day – 7-6-14 PG – (exp. 07/31/14)

$2.00/1 Tampax Pearl or Radiant Tampon, 16 ct or Larger; Excludes Trial and Travel Size; Limit of 4 Like Coupons Per Household Per Day – 7-6-14 PG – (exp. 07/31/14)
Out-of-Pocket Price: $1.99
Final Price: $0.82
Buy 6; Use (6) $2/1 Coupons; Includes $7 +UP Rewards; Must do in 2 shopping trips for Like Coupon Restriction
$2.00/1 Tide Pods, Gain Flings, Downy Unstopables, Gain Fireworks, or Bounce Bursts; Excludes Trial and Travel Size; Limit of 4 Like Coupons Per Household Per Day – 7-6-14 PG – (exp. 07/31/14)

$3.00/2 Tide Pods, Gain Flings, Downy Unstopables, Gain Fireworks, or Bounce Bursts; Excludes Trial and Travel Size; Limit of 4 Like Coupons Per Household Per Day – 7-6-14 PG – (exp. 07/31/14)
Out-of-Pocket Price: $3.49
Final Price: $1.74
Buy 4; Use (4) $2/1 Coupons; Includes $7 +UP Rewards; Additional Rebate Savings wyb $30 in participating items
Buy 1 participating Clear Eyes product, Get $3 +UP, LImit 2
Clear Eyes Eye Drops – $4.99
Includes: All varieties
$1.00/1 Clear Eyes Product, 0.5 oz or Larger – 4-27-14 SS – (exp. 07/31/14)
Out-of-Pocket Price: $3.99
Final Price: $0.99
Buy 1; Use $1/1 Coupon; Includes $3 +UP Rewards
Buy 1 participating Excedrin product, Get $1 +UP, Limit 4
Excedrin Pain Relievers, 24 ct – $3.69
$1.00/1 Excedrin Product, 24 ct or Larger – 5-11-14 SS – (exp. 07/20/14)
Out-of-Pocket Price: $1.69
Final Price: $0.69
Buy 1; Use $2/1 Coupon; Includes $1 +UP Rewards
Buy 2 participating First Aid products, Get $2 +UP, Limit 2
Neosporin Kid Wound Cleanser, 2.3 oz – $3.00
2/$6.00 (or $3.49 Each); Band-Aid and Neosporin Mix & Match
Out-of-Pocket Price: $2.00
Final Price: $1.00
Buy 2; Use (2) $1/1 Coupons; Includes $2 +UP Rewards
Buy 3 participating Oral Care Mix & Match products, Get $5 +UP, Limit 2
Crest Pro-Health Toothpaste, 4.2 oz – $3.34
3/$10.00 (or $3.99 Each); Oral Care Mix & MatchExcludes: Clinical
$0.50/1 Crest Pro-Health Stages or Kids Toothpaste, 4.2 oz or Larger; Excludes Trial and Travel Size; Limit of 4 Like Coupons Per Household Per Day

$0.50/1 Crest Toothpastes, 3 oz or Larger; Crest Rinse, 237 mL or Larger; Oral-B Glide Floss, 35 M; or Glide Floss Picks, 30 ct or Larger; Excludes Trial and Travel Size; Limit of 4 Like Coupons Per Household Per Day – 7-6-14 PG – (exp. 07/31/14)

$1.00/2 Crest Toothpastes, 3 oz or Larger; Crest Rinse, 237 mL or Larger; Oral-B Glide Floss, 35 M; or Glide Floss Picks, 30 ct or Larger; Excludes Trial and Travel Size; Limit of 4 Like Coupons Per Household Per Day – 7-6-14 PG – (exp. 07/31/14)

$2.00/3 Crest Toothpastes, 3 oz or Larger; Crest Rinse, 237 mL or Larger; Oral-B Glide Floss, 35 M; or Glide Floss Picks, 30 ct or Larger; Excludes Trial and Travel Size; Limit of 4 Like Coupons Per Household Per Day – 7-6-14 PG – (exp. 07/31/14)
Out-of-Pocket Price: $2.67
Final Price: $1.00
Buy 3; Use $2/3 Coupon; Includes $5 +UP Rewards