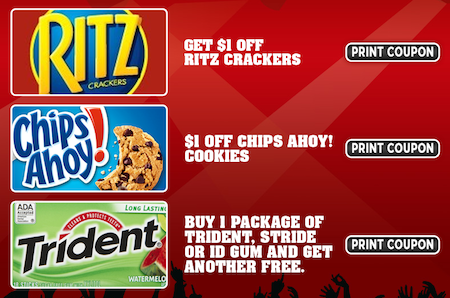 UPDATE: These coupons are back if you haven't already printed them!
Here are some great new coupons for you to print! Just head over to the Winn-Dixie Facebook page to print the following high value coupons:
Even though these coupons are available on the Winn-Dixie Facebook page, they are manufacturer's coupons that you can use anywhere. These should make for some awesome deals when paired with store promotions!
You could use the gum coupon at Walgreens to grab a great deal:
Trident Gum, 14-18 pc – $0.99
Buy 1, Get 100 Balance Rewards Points
Buy One Pack of Trident 18pc, Stride 14pc, or ID Gum 14pc, Get One FREE printable
Final Price: $0.40 each
If you wait until Friday to purchase these and use the Walgreens Friends and Family coupon, you'll pay just $0.32 per pack after coupon and Balance Rewards points.