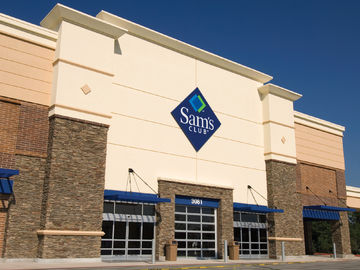 Have you been thinking about getting a membership to your local Sam's Club? Right now, LivingSocial is offering a one year Sam's Club membership and a $20 Sam's Club gift card for just $45! This is a $79.84 value, so it's definitely a great deal if you've been thinking about it.
You'll also receive food vouchers valid for an Artisan Fresh Rotisserie Chicken, a 16″ Artisan Fresh Take-and-Bake Pizza, and two boxes of 6-, 12-, or 24-count Artisan Fresh Cookies. Yum!
This offer is only valid for new Sam's Club members, so if your membership is up for renewal, it won't work for you.
Limit 1 per person. Valid for new Sam's Club Members only. Gift card cannot be used toward membership fees. Offer is not valid for renewals. Not valid to redeem until 3/7/13 at your local Sam's Club location. Membership expires one year from the date the voucher is activated.