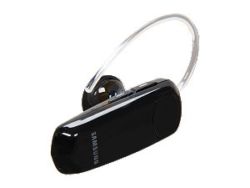 Here's a great deal on a Bluetooth headset if you need a new one! Currently, Newegg is offering the Samsung WEP490 Bluetooth Headset w/ Stand & Case & Car/Travel Charger for $29.99 (down from $49.99). Use coupon code EMCNGHG26 at checkout to take an extra $5 off, making this just $24.99.
You can get FREE 2 day shipping with your Shoprunner membership. If you don't have Shoprunner, no worries; you'll still get FREE shipping on this order!
Once you receive the Bluetooth headset, you can submit for this $20 mail in rebate, which makes this only $4.99! That's an awesome price for a headset plus all those accessories!
If you have multiple cell phones in your family, or would like to give this as a gift, good news! You can submit for this rebate up to three times! 🙂
Purchases must be made between March 15 and May 15, 2012. Original UPC label and Newegg invoice required. Submissions must be made within 30 days of purchase. Limit 3 rebates per household or address. Limit 1 rebate per stamped envelope.