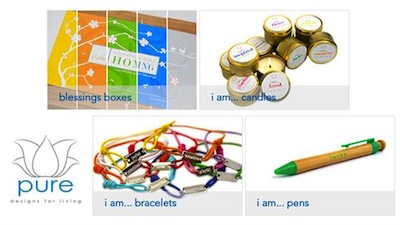 Today, SaveMore is offering $8 to Pure Designs for Living for just $4. New members will get a $10 credit when they register for an account, which would make two FREE! Shipping is a flat $3 per order.
You could also get $24 to spend at Pure Designs for Living for $12. This would be just $2 after the credit. Shipping is $5 on this order.
Expires December 23, 2011. One voucher per order. Shipping not included. Shipping rates start at $3. Limit one for yourself and two as gifts. Vouchers will be sent after this deal expires.