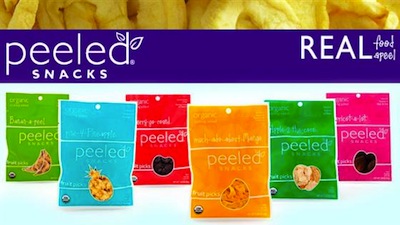 Yay! Once again, SaveMore is offering an awesome organic deal. Grab a $30 voucher to spend on Peeled Snacks for $13 today. If you're new to SaveMore, you'll receive a $10 sign up credit, which would make this only $3! What an awesome deal!
Shipping is a flat $7, or FREE on orders of $65 or more. That's still a great price for organic snacks!
Expires 4/24/2012. Voucher must be redeemed in one transaction. Voucher may not be combined. No cash back value. Limit three for yourself or as gifts.