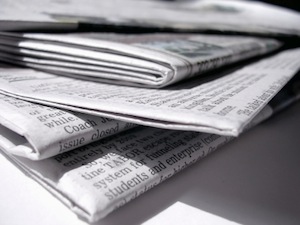 Want to save lots of money on your grocery bill? In order to do that, you'll need to get your hands on some coupons first. The best source for coupons is in the Sunday newspapers. Most weekends, we'll get at least one coupon insert, but I've seen up to six coupon inserts in one newspaper!
To really save a lot of money, we need to save money on the newspaper too. Instead of running out to your local grocery store or drug store every Sunday and picking up the newspaper, why not get it delivered to your home cheaper?
I'm excited to announce that Frugal Finders has partnered with the Minneapolis Star Tribune and Saint Cloud Times to bring you discounted newspaper subscriptions!
To order, simply head over to the newspaper subscription deals page, select the checkboxes next to the subscriptions you'd like to order, then fill out the rest of the form.
Please note that these deals are only valid for new Star Tribune or St. Cloud Times customers. Your information will be transmitted securely to our server.