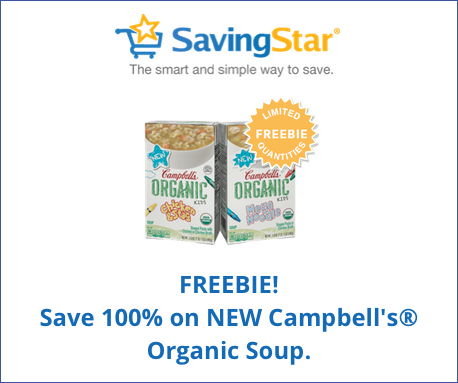 SavingStar has an awesome new freebie available! Right now, you can get FREE Campbell's Organic Soup. The offer is only valid through Wednesday, 9/30. These are available in yummy flavors like chicken noodle, chicken tortilla, sun-ripened tomato and basil bisque, and more!
Head over to the SavingStar site and activate this on your account now!
If your store has a store card and it's linked to your SavingStar account, all you have to do is purchase the soup after activating the offer. 100% of the purchase price will automatically be deposited into your account.
If you're shopping at a receipt-based store, like Target, Walmart, or Walgreens, you'll need to upload your receipt after making the purchase.
Get Your FREE Soup