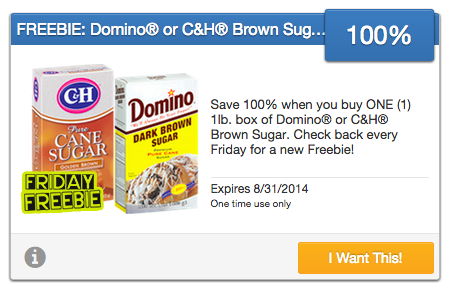 Happy Friday! This week's SavingStar Friday Freebie is Domino or C&H Brown Sugar, 1-lb. box. The offer is only valid through Sunday, 8/31. Head over to the SavingStar site and activate this on your account now!
If your store has a store card and it's linked to your SavingStar account, all you have to do is purchase the brown sugar after activating the offer. 100% of the purchase price will automatically be deposited into your account.
If you're shopping at Walgreens, Target, or Walmart, you'll have to upload your receipt after purchasing.
Get Your FREE Brown Sugar