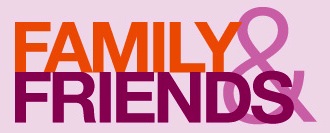 Sears' Family and Friends Sale is back online and in stores this weekend! It's a great time to look for the perfect Mother's Day gift or treat yourself to some springtime shopping.
Online and in stores, clothing and accessories are 20% off, footwear and bed and bath are 15% off, and almost everything else is 10% off, including tools, automotive, lawn & garden, floor care and more.
The sale runs online from Saturday, April 30, 8 PM CT to Monday, May 2, 4 AM CT, while the nationwide in-store sale is on Sunday, May 2, 6-9 PM.
You can download in-store savings passes and the sale flyer from the site.
Also, if you're getting your porch or patio ready for spring, Sears has a great Outdoor Living site. Currently, there are a couple of good deals: all patio furniture (cushions, umbrellas, and folding chairs) is 20% off and there's also FREE shipping for featured patio furniture priced $249 or more.
The site is also a terrific resource for planning and product recommendations. Among the interactive tools is the "Patio Planner", which helps you customize and plan the layout of your patio with dining sets, seating sets, or grills. You simply pick the shape of your patio and after plugging in the measurements, you can drag items to see how they would actually fit in your patio.
Sears' Outdoor Living site features over 300 innovative products, plus recommendations, advice and testimonials. The site also includes the digital version of Sears' Outdoor Living catalog, which is still available in print.
If you shop this weekend and make a donation to Rebuilding Together, which helps military families who are facing hardship, Sears will match your donation. See more information here.