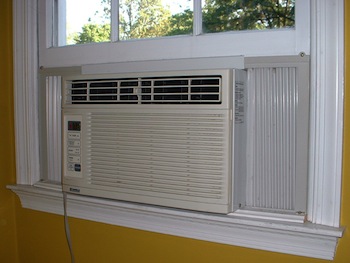 Whether it's a failed transmission in your car, or a root canal your dental insurance doesn't fully cover, emergency financial situations are a fact of life. Yet most people are completely unprepared. A 2011 survey by the National Foundation for Credit Counseling found that 64 percent of Americans do not have even a $1,000 emergency fund. Though some people may qualify for an installment loan to cover these predicaments, an emergency fund can save you time, hassle, and most importantly, stress. There are some very simple and painless steps anyone can take to build and maintain a personal rainy day fund.
Update Your Auto Insurance
Loyalty to a company is an outdated and frankly unintelligent choice when shopping for car insurance. You may have been with the lizard company for five years paying the exact same premium, but the guy with the deep voice on TV keeps saying you could save 20 percent. Drivers should shop around for a better rate every time coverage is about to expire. You may even be able to negotiate a better rate by informing an agent of a better offer you got elsewhere. This is especially effective when you have been a long-time customer of a company. If you have paid off the loan for your vehicle, full coverage is no longer necessary.1 You can downgraded to the much-cheaper liability coverage, especially if the car's value is low.
Evaluate Unnecessary Excess
Most Americans have a list of their favorite television shows, websites, and people they enjoy talking to on the phone. But if all your shows come on the same three or four channels, it is unnecessary and unwise to pay for the most expensive package of channels.2 Likewise, if you have a smartphone with Internet, and no immediate need for a home Internet connection (i.e. work), then don't allow this double-dip into your pocketbook. You can also save money on long distance (if on a per-minute plan) by using Skype, Google Voice, or one of the many other digital phone services.
Check Your Thermostat
There is no way to determine a nationwide average utility bill due to several varying factors with each household. But the Energy Information Administration found, in 2001, that 16 percent of consumer utility bills are from air conditioning. Further, the Department of Energy determined you can save about 3 percent for each degree you turn your thermostat down in the winter time.
Window air conditioning units are not necessary more efficient than central air, but they can cool a specific area of your home.3 A combination of the two can save you a pretty penny. The central unit can be kept around 85-86 degrees, while a portable unit can cool your most frequently occupied area to whatever temperature you wish. The same thing can be done with heat. Small heaters can be placed in your bedroom for a restful night's sleep, while the rest of your home warms up to 68-69 degrees via the furnace. Just be certain to buy a cheap carbon monoxide detector if you will be burning propane indoors.
The combined monthly savings from all these simple adjustments will easily give you more financial flexibility. It will take very little time to save $1,000 and tuck it somewhere safe until you absolutely need it.
Sources:
1. The Nest
2. Daily Finance
3. Energy.gov