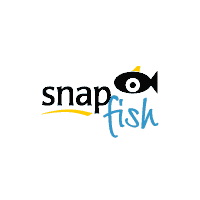 I have heard that recent Snapfish orders (FREE dog leash or FREE coasters) have been canceled. In these emails, Snapfish states that they have a "depleted inventory" or that these were "expired offers". To make up for this frustration, Snapfish is offering to provide an alternative item (like a mug or greeting card) which is of much lower value and requires that you pay shipping! I'm sorry for all of you that took the time to order these products only to find out that your orders will not be honored!
Here is a suggestion for how to proceed:
Login to your account and contact Snapfish via their Live Chat option (the Live Chat option can be activated by clicking on the help link at the top of the page and then clicking on the right hand side where you see information about Live Chat; if the button does not come up right away, keep refreshing the page).
Inform the Live Chat rep that you are not receiving what you ordered, that you did not sign up for the item they are offering, and that you want an item comparable in value to the item you originally ordered PLUS FREE shipping. Be sure to have a comparable item selected because you will most likely be asked what item you had in mind.
I hope Snapfish learns from this experience, so I can continue posting their great deals (that work out)!
Thanks, Hip2Save!