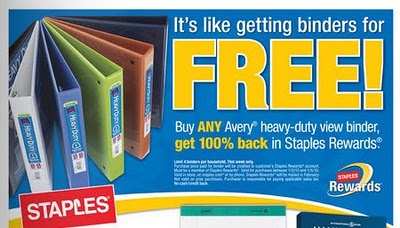 Starting tomorrow, there are a bunch of FREE after rewards or rebates deals at Staples! Get a look at the circular here.
A word of advice: Staples tends to blow through products very quickly. If you see anything you are interested in, plan to arrive early tomorrow.
Thanks, Mama Cheaps!