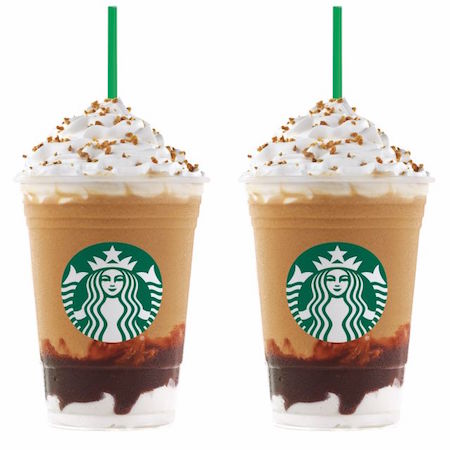 UPDATE: If you are a Starbucks Rewards member, you can score 50% off Frappuccinos April 28 through May 2 from 3-6pm every day. Most Target Starbucks locations are participating too, and you can stack with the 25% off Starbucks Frappuccino Cartwheel offer to get an awesome deal!
Calling all Starbucks fans! Starbucks happy hour is returning starting on May 3. From 3-5pm each day, you'll get 50% off any size Frappuccino beverage. Starbucks located inside Target stores will be participating in this promotion too!
The promotion will run every day May 3 through May 15. Starbucks Rewards members will be able to enjoy happy hour for an extra hour (until 6pm).
Can't wait for happy hour? Get a discount on Frappuccinos right now. Through May 1, Target has a Cartwheel offer for 25% off Starbucks Frappuccino.