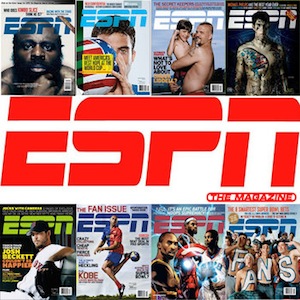 Here's another magazine deal for you! Today, grab a one year subscription to ESPN magazine for $4.99 with discount code ESPN at checkout. You can purchase up to 3 years for a total of $14.97.
ESPN The Magazine is the sports lover's magazine with an edge, offering more fantastic color photos, easy-to-read articles, in-depth interviews with stars, stats, game coverage and more in a timely, twice-monthly format.
Thanks, Totally Target!