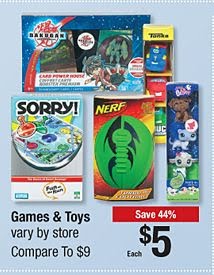 Big Lots has the SORRY full size game on sale for just $5. Take the Big Lots ad to Walmart or Target for a price match. This may or may not be in your Big Lots ad; it wasn't in mine.
SORRY, $5
Use the $4/1 printable coupon
Final cost: $1
Thanks, Mojo Savings!