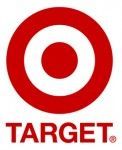 This is the first of many posts to get us ready for Black Friday. If you don't know what Black Friday is, it is the busiest shopping day of the year supposedly. For deal hunters, if there is a big ticket item you are wanting, then this is probably the day you will find it at the best price.
I am listing just the main deals for this ad. If you want to see the entire ad, click here for the scan or click here for the text list of the deals.
Target Deals – November 27th Only
Get a $10 gift card for any purchase over $100 from 5am to noon!
Westinghouse LCD HDTV 720p – $246 (reg. $429)
Tom Tom XL340s GPS 4.3″ screen – $97 (reg. $249)
Garmin Nuvi 1350 T GPS, 4.3″ screen – $179 (reg $279)
RCA Dual Screen Portable DVD player – $88 (reg $129)
Sony Blu-ray Player – $149 (reg $199)
Get a $20 gift card
iPod Nano 8GB – $145
Get a $15 gift card
iPod Touch 32GB – $295
Get a $30 gift card
$25 iTunes Gift Card on sale for $20
Digital Decor Digital Photo Frame 7″ – $29
Wii Sports Resort – $49.99
Wii Mario and Sonic – $49.99
Get a $10 gift card for each game purchased
Xbox 360 Elite 120GB – $299
Get a $50 gift card
Xbox 360 Elite 250GB with Modern Warfare – $399
Get a $50 gift card
Thanks, Southern Savers!